Saba Tamin

Investment

Company
Saba Tamin Investment Company, is a subsidiary of Iran Social Security Investment Company (known as SSIC or Shasta), was established in 1994 as a private corporation with an initial capital of. The company later converted to a public firm in 2004, in line with plans to take a more active part in Iran's investment projects. Security Exchange Organization of Iran officially listed the company ten years later in 2014 and its shares were publicly offered in 2020. The company's capital has now reached 45 trillion rials. Saba Tamin Investment Company is chiefly tasked to offer investment and stock management services as well running its subsidiaries, mostly active in financial services sector. The company is also in charge of supplying Shasta subsidiaries with financial services such as transferring stock ownership, fund raising, asset management and stock marketing. Saba Tamin is currently active in investment sector, brokerage, stock marketing, investment funds management, fintech and insurance services. Saba Tamin Brokerage, Andisheh Saba Asset Management Company, Tamin Ayandeh Insurance Brokerage, Hamoon Saba Investment Company and Management Services Company are the subsidiaries of Saba Tamin.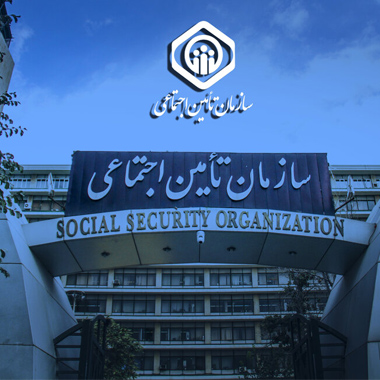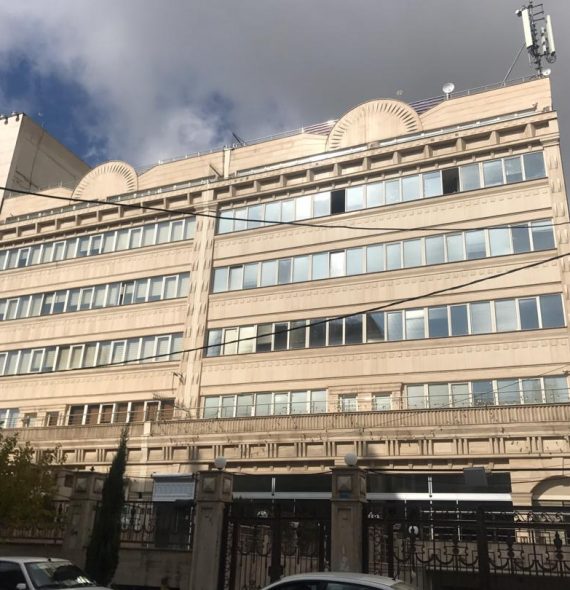 Since 1994, Saba Tamin has provided various services in the financial markets.
1994
Company registration
2004
Changing the legal personality of the company
2014
Admission to the stock exchange
2019
Admission to the first OTC market
2020
Public offering of shares
Get to know

some of Saba Tamin's

core

values
Operating in complete accordance with laws and regulations
Transparency of operations and precluding corruption
Respecting the rights of shareholders
Maintain meritocracy and professional code of conduct
Teamwork and horizontal collaboration
We are with an experienced team
We strive to be a professional reference for your investment with a stable and growing trend. We want to create long-term benefits for you with the priority of preserving your capital.
The members of the board of directors of

Saba Tamim
Mohammadjavad Mirtaher
CEO
Jalal Baharestan
Chairman of the Board
Mehdi Sadeghi Shahani
Member of the Board
Ebrahim Sadeghi
Member of the Board
Ali Mahdavi Parsa
Member of the Board
Managers of

Saba Tamin

Company
Ahmad Khalaj
Vice President of Business
Mohammadali Zamani
IT Manager
MohammadAli Zamani
Assembly manager
Ali Homayoun
Manager of the management
Habib Arian
Director of Public Relations
Ah Yaghoubzadeh
Risk manager
Saeed Minaei
Deputy Finance and Support
Mahdi Asgari
Director of Economic Surveys
Seyed Ali mousavi
Business Manager
Sedighe Shiravani
Manager of legal affairs
Msadegh Davoudi
Planning manager
Saba Tamin

provides a wide range of

features and

services
Andisheh Saba Asset Management (Private) is established in accord with the rules for the development of innovative financial institutions and instruments of Securities and Exchange Law. It was established in March 2021 in Tehran downtown
The company is allowed to get involved in the following operations once it receives the required licenses
.
Hamoon Saba Investment Company (Public Joint Stock Company) was established in 2005 as a public joint stock company and has been registered in the Companies Registration Office in the same year. This company was purchased by Saba Tamin Holding in 2005. Currently, Saba Tamin Investment Company (public company) is the major shareholder of Hamoon Saba Investment Company (public company).
The company was established by the Social Security Investment Company mainly to make efficient use of insurance companies' services, expand the quality and quantity of insurance coverages and help reorganize insurance-related operations. The company is also set to foster the profitability of the holding through lowering expenses, managing and distributing risks as well controlling premium rates and offering satisfactory insurance services.
Saba Tamin Brokerage Company (Public), with the national id code of 10101559627 was established in 1994 as Kimia Sahm Brokerage Company, after receiving authorization from the Security and Exchange Organization of Iran. The company is currently one of the subsidiaries of Saba Tamin Investment Company and a commercial unit affiliated with the Social Security Investment Company.
The previous mission of Saba Management Services Company was to prepare the supply and transfer properties and assets of other companies including listed and non-listed firms, in line with shareholders' policies, and to exercise attorney in transferring assets of other companies and stocks, currently dissolved or liquidated, as determined by shareholders or other companies. Since the beginning of its operations, it has managed to successfully transfer 22 companies affiliated with the Social Security Organization to the private sector. It also managed to evaluate and sell the excessive assets of several companies affiliated with the Social Security Investment Company.